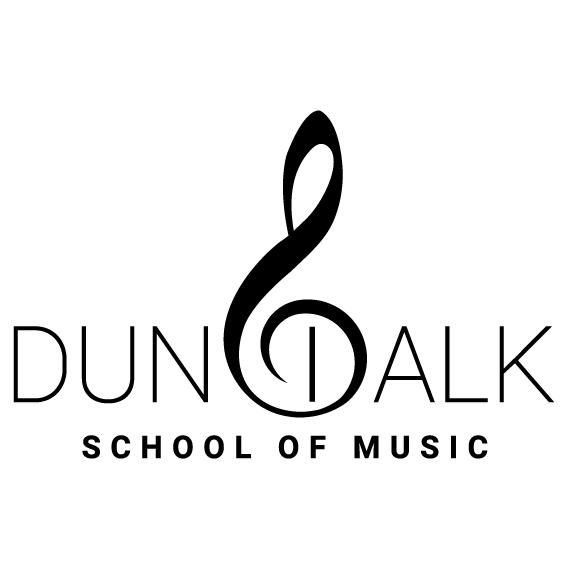 Unit 11 Blackthorn Business Park
Coe's Road
Dundalk Co. Louth
A91 RX02
+353 85 7213 077
+353 42 9330 044
info@dundalkschoolofmusic.com
Piano
Guitar
Banjo
Drums
Voice
Violin
Ukulele
Fiddle
Keyboard
Theory
Musicianship
Junior Certificate
Leaving Certificate
Course & Practical
About DSM
Academic Calendar
Gallery
Testimonials
Endorsements
Events
News
Copyright @ 2022 Dundalk School of Music
RIAM
ABRSM
LCM
RGT
RSL
TRINITY Rock 'n Pop
We're tuned-in to our client's needs.
Don't just take our word for it!
Here is a small sample of client satisfaction since 2009 to the present day.
Gerry O'Connor - Fiddle Player 2022
"We are delighted with Art's progress at the Dundalk School of Music.

He gets to learn some of his favourite melodies, along side his exam pieces; this makes it fun and achievable in a most positive educational environment.

He's already looking forward to the new term !"
Joanne Murphy, July 2020.

"DSM is wonderful!
Our daughter started in the pre music course when she was 5, and has since gone on to piano and vocal lessons, and is still there 10 years later. Patricia is so friendly easy to deal with.
The organisation of each lesson and the teachers involved are all of an extremely high standard, and it's a warm, welcoming and safe environment.
Together with our daughter, we really enjoy and look forward to the end of term and Christmas recitals, which always have an amazing display of talent and are a huge credit to the nurturing environment that Patricia and the team at DSM have created to allow their pupils to blossom."

Robert Mee Lucey, 2018
(former DSM pupil & now DSM teacher)
"To say Patricia cares about her students is a complete understatement. Having been under her tutelage for many years. I can tell you from first-hand experience that the quality of teaching I have received from her is second to none and her passion for music is evident through her style of teaching.

Classes are fun and engaging, and the Christmas Concert is without a doubt the highpoint of the year. The confidence you build from performing on stage in front of an audience translates into all aspects of public performances, and I am certain that without these concerts, I wouldn't be able to perform half as well as I do today.

DSM taught me all aspects of learning an instrument, and I couldn't recommend it highly enough".

Philip Cunningham 2016
"It has been my pleasure to avail of he services of the Dundalk School of Music since its establishment in late 2009 and have found it to be a happy and encouraging environment in which to learn music.

Since that time I have seen the students grow to become very fine, talented and entertaining young musicians. Their enthusiasm and love for music can be seen from the many awards and attainments achieved by them. The teachers themselves deserve great credit for their efforts in coaxing out the hidden talents of their students and challenging them to master the areas they find difficult.

I have no hesitation in recommending Dundalk School of Music to any would-be music student, young or old."

Fergal & Diane Cassidy, 2015
"All four of our children attended DSM, learning piano, guitar and voice. We are delighted with the musical progress they have made under Patricia's tutelage. She is an excellent teacher, and has assembled an equally committed and competent staff.

What is especially nice is how enthusiastic all the teachers are about music, and how this transmits to the students. We recommend the school unreservedly!"

John Sheahan - of the 'Dubliners' 2014

"Patricia has a passion for music and shares this gift generously with all her students. She achieves high technical and performance skills without losing the sense of fun and adventure that ought to be part of all music making.

My grandsons, Darragh and Cillian attended her classes with great success, and I have always enjoyed playing at the school's Christmas recitals. I wish Patricia continued success in all her musical endeavours."